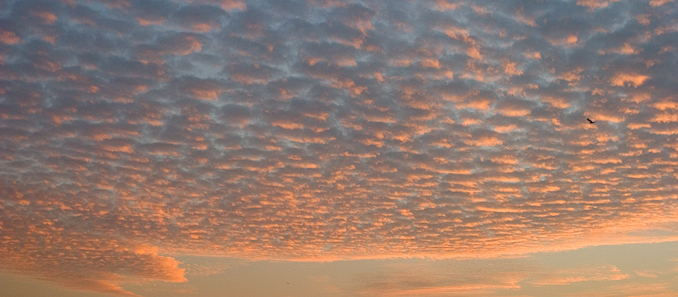 It has been an unusually cool1 July in Portola Valley. Too cool for my taste and I keep hoping for a change. Every morning I check the forecast as far out as as the little pictures – with fog, sun-filtered fog, fog covered stars, fog then afternoon sun – go. I use NOAA2 for my weather bookmark because they have a nifty little gizmo that I can move around to get the weather right at the location of my house3and they are fairly accurate, but they are pretty conservative in how far ahead they will predict the weather. Fortunately, they have a rough, couple of weeks – weaks? – forecast hidden behind a Forecast Discussion button at the bottom. Today it said,
UPPER LEVEL TROUGH IS PROGGED TO REMAIN NEAR TO OR ALONG THE
WEST COAST THROUGH THE COMING WEEK. THE UPPER FLOW WILL BECOME
MORE ZONAL OVER THE WEEKEND FOR A WEAK WARMING TREND BEGINNING
FRIDAY AND CONTINUING THROUGH EARLY NEXT WEEK….BLAH, BLAH, BLAH
Looking at this, my first reaction – after, Oh! Good, it will get warmer –  is What the hell does Progged mean?  I must not be the only person who wondered because progged  has a link to a definition and it means Forecasted. Would it be too amateurish to say UPPER LEVEL TROUGH IS FORECASTED TO REMAIN NEAR…? Progged annoyed me way more than is reasonable.
It reminded me of my father when somebody used plethora. He had no idea what it meant – and knowing my dad, probably just nodded rather than asking the meaning – and, when he looked it up, the only meaning was An excess of a bodily fluid, particularly blood (this was the early 60s when the word was just transmogrifying into its, current, primary meaning of An excess of). My dad was pissed which I now interpret to mean that he was embarrassed. My dad was an intellectual – in that he spent alot of time thinking and talking about ideas – but he had a very strong anti-intellectual streak and this became shorthand for pretentious.
Progged seems due for its own transmogrification. As in Real Syria experts have progged the downfall of Assad  for some time now. I hope they are right. Oh! and I hope that upper level trough stays around.
1A projected 71° for Friday and a projected 77° for Saturday.
2 National Oceanic and Atmospheric Administration
3It is -obviously, I think –  a computed number based on real forecasts from some nearby, real, weather station, but still….