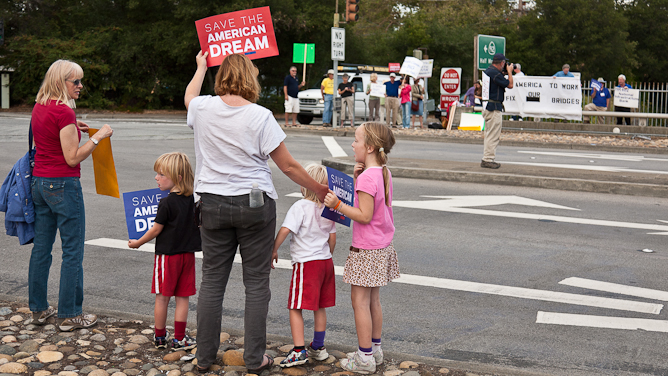 I don't think it is a good idea to trust the New York Times as your only news source. (When I saw New York Times, I don't mean the dead tree edition, but the living WWW edition.) In some areas it is wonderfully neutral, in some areas it is Liberal and other areas it is Conservative: Conservative in that it is for the status quo and against change. So, if you want accurate reporting on Occupy Wall Street, don't go to the New York Times, but if you want to read about stuff that is not controversial, that is not threatening to the status quo,  the NYT is your go to place.
It does a great job – and I mean this in the best possible way – on reporting on the latest trends in cat shows, or on new women comedians breaking taboos. It is the place to go to see photos of cricket in Johannesburg, or read a blog on almost anything. And it is doing an even better job almost every day. When I go to an article on smart phone cameras, for example, a little goodie pops up in the lower right corner of my computer that says More in Personal Tech (2 of 14 articles) App Smart: For Thanksgiving….In the article on women comedians, the article references Phoebe Robinson, a petite comedian from Cleveland, and the link takes us to a bit by her on You Tube site.
Going to the site, I get the feeling that I could spend a week there and not see it all: start but not have time to finish eight page article on sex education at the private Friends' Central School in Philadelphia, read book reviews not covered almost anywhere else, see a video on Libya 's oil industry. The site is alive and getting better almost every day – with lots of color pictures of course. Just don't expect an balanced look at Occupy Wall Street.